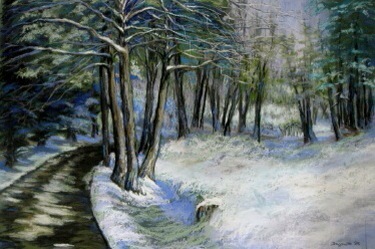 "December" pastel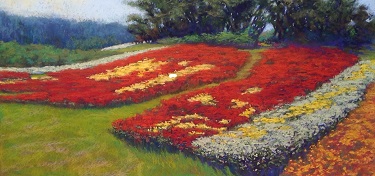 "Southern Spring" pastel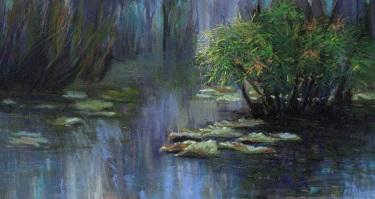 "Humidity" pastel



I have included three of my pastel paintings to show my previous realistic work.

Linda Dragonette
I love COLOR! I have tried and loved most mediums. Pen and Ink using them as Stippling works of art was a favorite. Painting in Watercolors was wonderful, but I needed more of a punch. I absolutely loved painting in pastels. I earned my Signature Status, Member of Excellence in the Pastel Society of the West Coast and In the Southeastern Pastel Society. Having the control, the pastel would give me was so satisfying. Now I paint almost exclusively in oil.
Having been born with a hereditary eye disease that has always been progressive I have had to change my medium to what I can see at different stages of my life. Currently I paint with oil and in Abstract Expressionism. I can only see a few colors at this point so I have adapted to paint black shapes first so I can see where I am on the canvas. Then I follow with color.
Having been a professional artist for most of my life there are a few things I am extremely proud of.
 
Using Our Gifts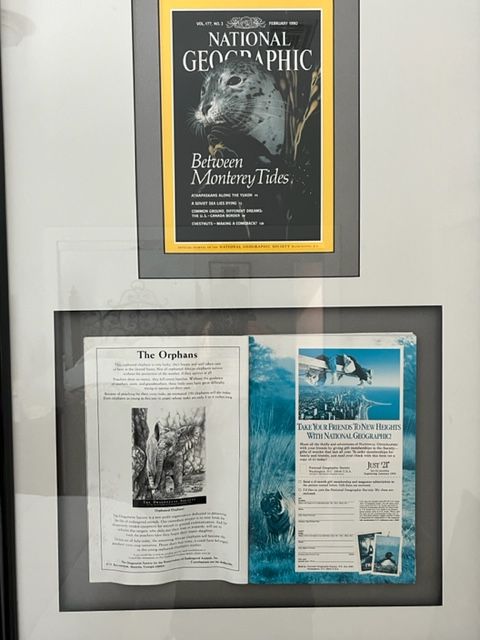 The Dragonette Society for the Preservation of Endangered Animals, Inc
We should all use the gifts we each possess to actively participate in the world around us. I have worked on a variety of projects in my life. The most rewarding was starting a grass roots non-profit organization for endangered animals. We had projects here and in Africa. We focused on the young, orphaned animals that are always left behind. I created two wildlife posters that were used in our public service announcements. The Orphans, concerning baby elephants in Africa and The Black Bear in the Appalachian Mountains of Tennessee, which were being poached mercilessly at the time around the Smokey Mountain National Park. National Geographic Magazine ran our public services announcements from 1989 through 1992. They loved what we were trying to do and gave such wonderful support.
Update: I was contacted last year with the wonderful news that 330 young black bears have been rescued and released to date. It is the Appalachian Black Bear Rescue and Release Center in Townsend Tennessee. It is not open to the public, but donations are needed and appreciated.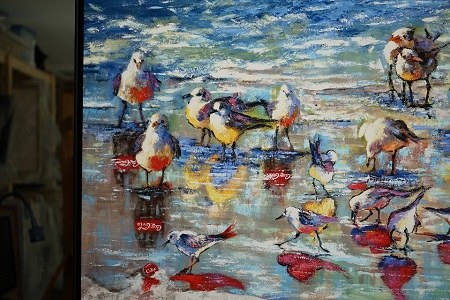 Birds of a Feather; oil palette kife; 24" x 36"
 
Linda Dragonette, an award-winning artist, whose works have been displayed in international exhibitions and on movie sets, was selected by The McDonald's Division as the 2014 Art Partners program artist. Linda incorporated Ronald McDonald House Charities (RMHC) and Coca-Cola in her original painting, 'Birds of a Feather,' which will be auctioned at the annual RMHC fundraiser in Chicago. The painting will be reproduced into prints for fundraising use by all the Ronald McDonald Houses in North America and Canada. She was also featured in the 'Expect. Employ. Empower.' artwork display in the NAT corridor of the Coca-Cola building.